1 tag
2 tags
2 tags
1 tag
3 tags
Talking About Forgiveness
This morning I had the privilege of teaching at Calvary Chapel Living Hope in Robinsville, New Jersey. This is a new fellowship that my Dad planted last year.  I shared about forgiveness. Here was my application.  First, We need to forgive people unconditionally, unilaterally in our hearts as fast as possible. This means that we are at least, sparing the offender our wrath, bearing with the...
2 tags
The Christian Parenting Handbook
Today is a big day for my dad. His latest book is being released through Thomas Nelson. I've gotten a chance to look over it and I can't recommend it high enough.  This is a great tool for new parents and it should be a standard gift at baby showers.  You can also score a tone of free resources if you buy the book this week. Check out the details here. 
2 tags
9 Ways to Keep Up With Calvary Chapel News
There is no single news source for Calvary Chapel and it is easy to feel disconnected from the movement as a whole.  Here are nine ways I stay current with Calvary Chapel news.  1. Web Sites http://www.calvarychapel.com Calvary Chapel Association  Calvary Church Planting Network  Cross Connection Blog 2. Facebook I have clicked the "fan" button on many Calvary Chapel...
2 tags
The Week's Happenings
I'm enjoying my Easter break this week. Here is a snap shot of what is on my radar.  Easter Break from School Writing a research paper on Calvary Chapel's history for my Church History class. Here are some of my sources.  Catching up on homework, speed reading,  #TheBible Series Concluded Peter Enns Reviews the season.  Gospel Coalition Summary  New Books Zero Church (Free...
Introducing the Straw man (Plus cool graphic) →
This is a great little post from my friend Brian Weed. 
1 tag
Watch
Phil Robertson from Duck Commander shares his testimony.
2 tags
"Often the loudest have the least to lose and the quietest have the most to lose...."
– A strong leader is willing to speak up in the face of potential loss. 
Give Tebow a Pass
When I came to Troas ⌊to preach⌋ the gospel of Christ, the Lord opened a door for me. I had no rest in my spirit because I did not find my brother Titus, but I said good-bye to them and left for Macedonia. (2 Corinthians 2:12, 13 HCSB) If you give Paul a pass on his decision to move through Troas, then you should give Tebow a pass. Not every open door requires us to engage.
2 tags
Prayer Request from Clay Worrell in Ireland
I got an update from my Pastor friend Clay in Ireland. Please keep these guys in prayer.  "The last few months we have seen God do some absolutely amazing things in Calvary Waterford, we were getting settled in to our building on the Quay and really making progress in the building projects.  The church has grown substantially in this short amount of time, I don't think there has been a week...
3 tags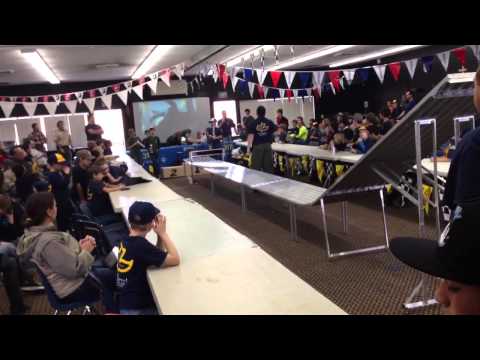 3 tags
1 tag
2 tags
Transition
As of this past Sunday I officially transitioned out of managing the content for calvarychapel.com into the role of assistant pastor at Calvary Chapel of Costa Mesa. (…requiring me to purchase some new clothes. Thus, the picture above.) I'm thrilled to join the team of guys that serve the body here at CCCM.  I also will be teaching 2nd Corinthians at the School of Worship and...
2 tags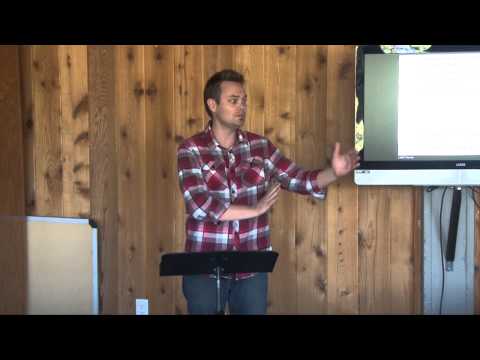 Denny Burke on Hobby Lobby →
This is going to be the next Chick-Fil-A moment.
2 tags
Watch
Recorded this update with Pastor John Eastwood yesterday. Keep praying for Connecticut. 
2 tags
Separation: The Default Position of...
[This was originally published in 2011 on my old blog.] I have been thinking a lot about fundamentalism and its manifestation today as "discernment blogs". I wrote about this last week and have subsequently taken the post down to rework it.  I thought I would share some more thoughts in general on the issue of separation. This seems to be one of the most important issues to the...
3 tags
Dad, Can We Get it Please?!?!?!
If you are a parent, you have heard this a hundred times. You're walking through the store and your kid sees something that they wish you would buy for them. They make a request, beg, hint, inquire… Whatever you want to call it… The ball is in your court.  The source of pain at this point is the potential result that will come from saying no. Will your child have a melt down?...
1 tag
1 tag
Follow Up on Pastoral Prep
Last week I asked you to help me develop a list of resources that would serve as an introduction to the ministry. You can read the original post here.  Here is a list of most of the recommended resources. I'm not endorsing everything listed here because I haven't read many of them. But I wanted to highlight what was suggested as worth while reading for people thinking about ministry....
2 tags
Social Media Do List
Yesterday I had the opportunity to share at the Calvary Chapel's ReEngage conference about social media and church planting. I'll link over to the video of the session as soon as it is available. Below are the long list of ideas that I gave for different social media sites.  Facebook Pages for Church Create a Page not a Profile for your church and fill in all the details including...
2 tags
Help Me Develop A Bibliography
I'm taking a class at Golden Gate Baptist Theological Seminary called Foundations of Ministry. The goal of the class is to prepare the student for future ministry realities. So far we have covered topics like stress, burnout, conflict management, and boundaries.  It has been an interesting class and it has caused me to think through the concept of pastoral care and pastoral preparation....
Watch
This is a great interview with Michael Hyatt and Patrick M. Lencioni 
Weirsbe on 1 Corinthians 3:9-17
"Young ministers often asked Dr. Campbell Morgan the secret of his pulpit success. Morgan replied, "I always say to them the same thing—work; hard work; and again, work!" Morgan was in his study at 6 o'clock each morning, digging treasures out of the Bible. You can find wood, hay, and stubble in your backyard, and it will not take too much effort to pick it up. But if you want gold,...